2019 Products of the Year
While some of us may be willing to buy any product - as long as it's cheap - a lot of people are loyal to certain brands and products we've been relying on for years. Now, everyone may have different thoughts on what products are best, but now a new report reveals which brands get the most kudos from consumers.
Product of the Year USA has just come out with their winners of the 2019 Product of the Year Awards, based on a national study of 40,000 customers. Overall, 36 products earned honors as the most innovative products of the year.
Winners include: 
Alcoholic Beverage- Strongbow Hard Ciders, 100 Cal Slim Cans 
Bread- ALDI Specially Selected Sliced Sourdough Round 
Breakfast- Del Monte Fruit & Oats 
Candy Bar- Butterfinger 
Convenience Meal- BUSH'S Savory Beans 
Cookie- OREO THINS BITES 
Frozen Entrée- Lean Cuisine Origins 
Household Cleaning- Scrubbing Bubbles Bubbly Bleach Gel Toilet Bowl Cleaner 
Household Essentials- Reynolds KITCHENS Quick Cut Plastic Wrap 
Ice Cream- Nightfood Ice Cream
Paper Towels- Brawny Tear-A-Square 
Skin Protection- Honu Sunscreen
Wine- ALDI Intermingle Red Blend 
Read more -->Product of the Year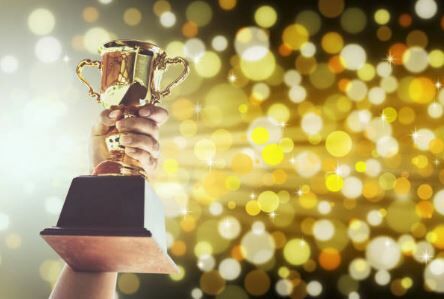 Photo Credit: Getty Images