Meghan Markle Reportedly Reaching Her 'Breaking Point' Amid Criticism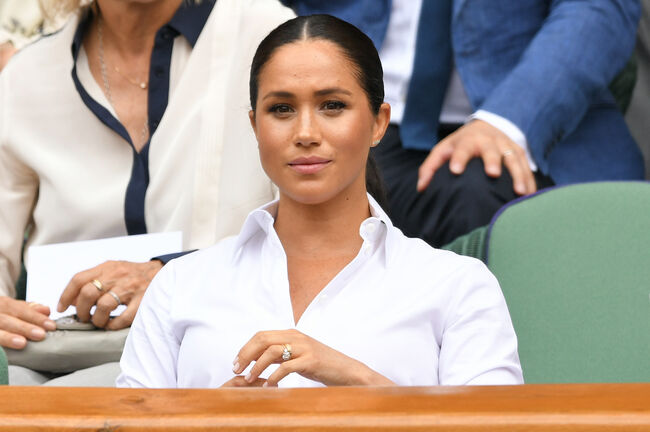 Since marrying into the British Royal Family last May, Meghan Markle has faced intense scrutiny from tabloids and royal watchers alike. From how she holds her son to rumors of bad blood between her and Kate Middleton, the Duchess of Sussex has reportedly been struggling to accept all the negative commentary about her. According to royal reporter Victoria Arbiter, Meghan is reaching her breaking point.
"As far as her American fans go, there has been a sense there's not been enough done to protect her—at some point, you have to wonder what is going to be the breaking point," Aribter explained. "Yes, she keeps on trucking at the moment but it can't be anything but incredibly difficult. We need to let Meghan blossom and let her do the job she's in the Royal Family to do and perhaps hold back on some of the criticism."
"It's very difficult when you come from previously celebrity background where a publicist can stand up for you or come out and say, 'no, that report is categorically untrue,'" she continued. "But categorically, members of the family follow the Queen Mother's mantra 'never complain, never explain.' You sort of have to sit back while the world's media, social media, everyone has become judge and jury."
Meghan seemingly addressed the constant public scrutiny and criticism she's received since marrying Prince Harry while talking to Pharrell at The Lion King premiere on Sunday (July 14). After Pharrell praised their union and told the Duke and Duchess of Sussex he's cheering them on, Meghan replied "they don't make it easy."
Hopefully, though, Meghan is able to move past this trying time and enjoy her new life as a royal.
Photo: Getty