Shay Mitchell Tearfully Discusses 2018 Miscarriage In New YouTube Series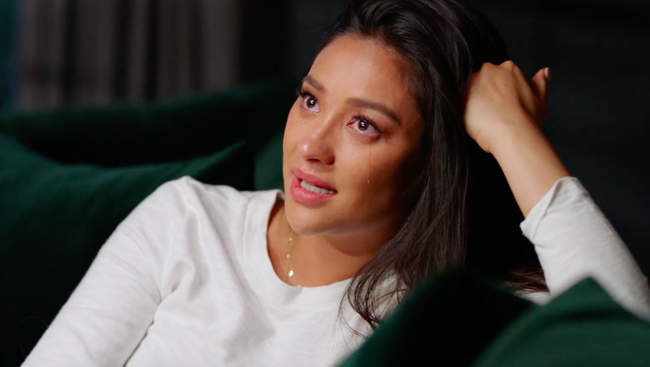 Shay Mitchell's pregnancy announcement in late June shocked fans, but the Pretty Little Liars alum had started plans for a family in 2018. In the first episode of her new YouTube series, Almost Ready, the 32-year-old star details her first pregnancy alongside boyfriend Matte Babel, 38, and how she dealt with the heartbreaking miscarriage.
"I chose to hold on until I announced because of the first time," she says in the nine-minute episode, which is appropriately titled "Keeping a Secret." "It didn't go as I had hoped for, and it was extremely difficult. The first time that I was pregnant last year, Matte and I hadn't been planning, it happened and we were really excited about it. I was like 14 weeks, at that point I had no idea the percentage of miscarriages. When it happened I was just, completely blindsided by it."
Mitchell also doesn't hold back details nor emotions when recalling the pain she endured by losing the child, admitting that she still has the photos from the ultrasound. "I still have those photos on my phone and I still have the doctor visits," she continued. "And it's weird because, I haven't looked at them, obviously. But it's not like I forgot about that happening, so of course I'm like super happy, but I still feel for that one that I lost."
Elsewhere in the vlog, Mitchell explains that she doesn't want to start making any remodeling calls on their future daughter's room until as late as possible. "We haven't touched one thing in here because of the miscarriage," she confesses. "I just want to wait it out for as late as possible and then I'll do this. For me, fortunately, it was just one time. I know other women and other friends of mine who have gone through way harder of a journey. Seeing that is really tough because you feel broken as a woman and that's not a great feeling."
Photo: YouTube/Shay Mitchell