Halloween Costumes People Are Googling the Most
If you're wondering what people are going to dress up as this Halloween, what better way to find out than to cyberstalk them?
Google just released a bunch of data on the Halloween costumes people have been searching for the most this year.
And the top 10 costumes are: "IT"...witch...Spider-Man...dinosaur...Disney's"Descendants"...clown..."Fortnite"...Chucky from"Child's Play"...the '80s...and unicorn.
Google also found the top five couples costumes, which are: Lilo and Stitch...Bonnie and Clyde...Cosmo and Wanda from "The Fairly OddParents"...Adam and Eve...and Cheech and Chong.
The top five group costumes are: Disney's"Descendants"..."Fortnite"..."Stranger Things"...the '80s...and "Toy Story".
The top five dog costumes are: Chucky...Ewok from "Star Wars"...spider...Pennywise from"IT"...and dinosaur.
And finally, the top five costumes for babies are: Banana...Dalmatian...the Grinch...Pennywise from "IT"...and Stay Puft Marshmallow Man from "Ghostbusters". 
Read more --> Google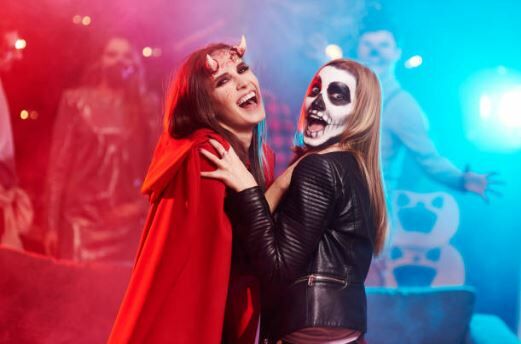 Photo Credit: Getty Images