Which Stores Are Open On Thanksgiving...And Which Ones Aren't
For the first time Bed, Bath & Beyond will open its doors on Thanksgiving Day, but they are far from the only retailer hoping you'll leave the turkey to find some holiday deals. 
While you may be horrified by the idea of folks spending their Thanksgiving shopping, apparently a lot of Americans don't feel the same way. In fact, a recent survey finds 58% of shoppers say they plan to shop on Thanksgiving Day, which is up 45% from last year.
Big stores like Kohl's, Macy's, Target and Best Buy will all be opening at 5 p.m. on the holiday, while J.C. Penney is going even earlier, opening at 2 pm. Other stores open on Thanksgiving include (click here for a complete list): 
A.C. Moore
Bass Pro Shops
Big Lots
Cabela's
Dick's Sporting Goods
Dollar General
Family General
GameStop
Kmart
Michaels
New York & Company
Old Navy
Sears
Walmart
Whole Foods Market
As for stores that won't be open Costco, Sam's Club and Apple all keep their doors shut on Thanksgiving. Others that won't open include (click here for the complete list):
Barnes & Noble
BJ's Wholesale Club
Burlington
Crate & Barrel
Dillard's
H&M
Home Depot
HomeGoods
Ikea
Nordstrom
REI
TJ Maxx
Trader Joe's
Read more --> USA Today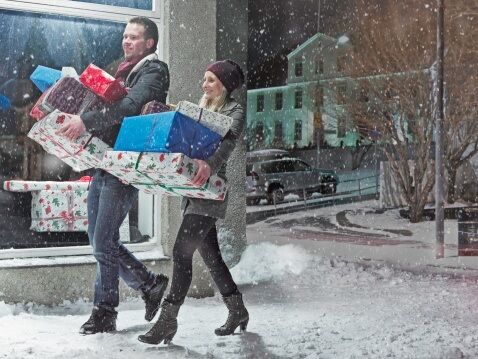 Photo Credit: Getty Images