School's 'Millionaire Bash' Makes Kids Feel Like Celebrities For Reading
Britt David Magnet Academy in Columbus, Georgia, has an annual tradition of making its kindergartners feel like celebrities, and one little boy is taking full advantage.
Six-year-old Breyden Suragh recently took part in his school's "millionaire bash," which is held for kids who have read a million words during the school year.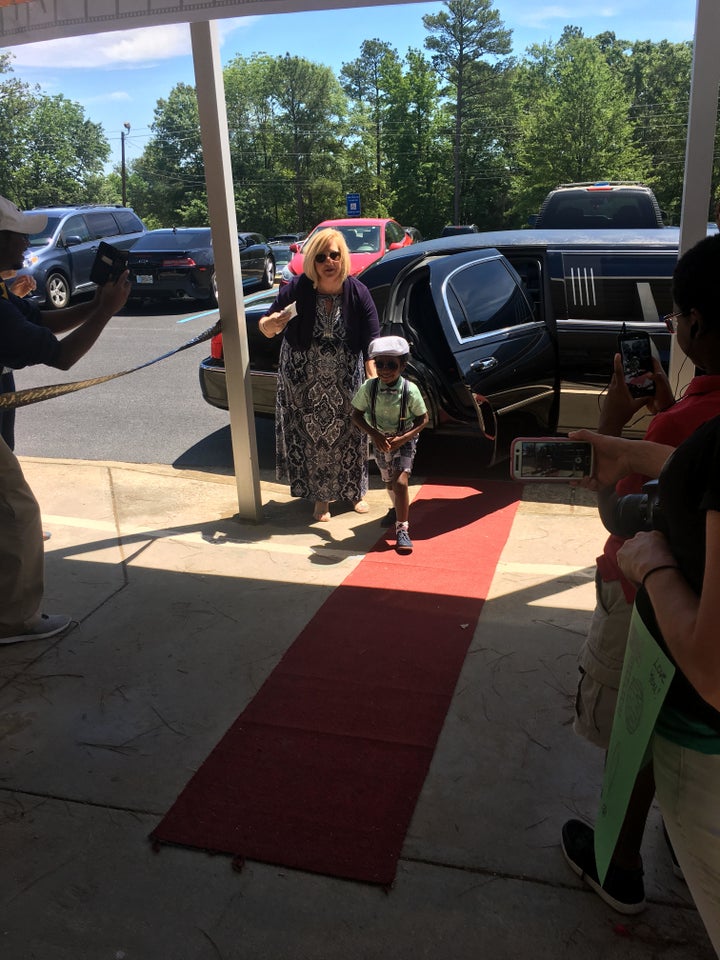 DENETTA SURAGH
As the kids step out of the limo onto the red carpet, their teacher announces each "millionaire."
The party, and Breyden, gained viral attention when his uncle tweeted some photos of Breyden enjoying the festivities. The post was retweeted over 11,000 times, with many commenting on Breyden's amazing style and the school's creativity in fostering a love of reading.

JP
Want to know more about JP? Get their official bio, social pages & articles!