Facts that will destroy anyone over 25
BuzzFeed has compiled a list of facts that will make anyone over the age of 25 feel super old. Here are 10 for you to mull over (check out the full list at the link):
2018 is to 1980 as 1980 is to 1942.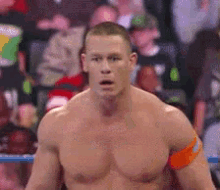 Back to the Future Part II now entirely takes place in the past.
There are teens in high school today who were born the same year Mean Girls

was released.
People born the same year Shrek came out will be starting college next year.
9/11 is an event that is taught in history books to today's kids.
Melissa Joan Hart is now older than Caroline Rhea and Beth Broderick were when they first played her aunts on Sabrina the Teenage Witch.
iPods from 2004 are now in museums as dated technology.
Most kids (OK, young adults) graduating college this year were born the same year the Spice Girls released their first album.
TLC's "Waterfalls" is now considered an oldies song (along with most songs from the '90s).
Mariah Carey had a #1 hit with "Always Be My Baby" a month before Tom Holland was born.

JP
Want to know more about JP? Get their official bio, social pages & articles!