Cool things you didn't know about Netflix
You Have to See the First Film Netflix Ever Made!
Now, Example Show is no race horse from 1878, but it does have a fountain, moonwalking, soccer ball juggling, and manmade sound FX. Very French. Very art house. Luckily, the 11-minute film was simply a test and isn't meant for consumers to actually view. That doesn't mean you can't find it, though!
Binge watching changes us.....
A study done in 2015 at the University of Texas revealed that binge-watching may make us more likely to be depressed. The study was made up of 316 people. It also revealed that binge-watching can make people feel like they have a lack of self-control, which can highlight a person's perceived loneliness.
"Our findings in our research show that those who feel more depressed tend to watch more programs," said Yoon Hi Sung, a doctoral student at the University of Texas at Austin.
According to Netflix, You Spend About Two Minutes Deciding What to Watch.....
The Secret Menu to Adjust Bit Rate/Buffering and How to Use It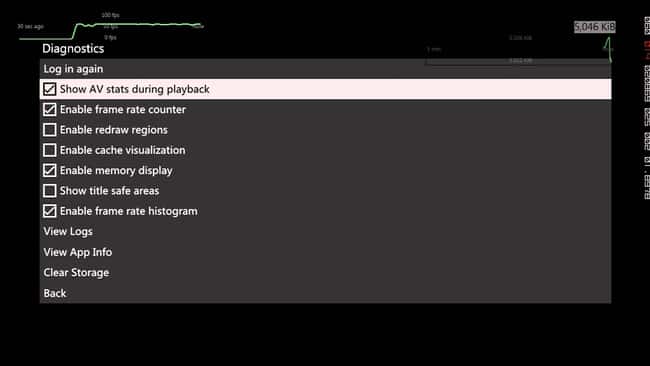 Photo: Netflix
On a PC, pressing Shift, Alt, and left clicking launches a troubleshooting menu that allows you to adjust the bit rate of a stream so it doesn't buffer. On a Mac, it's Shift, Option. You want to press these while streaming the title to bring up the diagnostic screen. Then click Screen Manager. Then select Manual to alter the streaming rate. Lower numbers lower the image quality, but do allow for uninterrupted viewing.
When using video game consoles and other streaming devices, try inputing the code Up, Up, Down, Down, Left, Right, Left, Right, Up, Up, Up, Up on the controller or remote to deactivate Netflix, then reboot it.
If you're watching on an Apple TV, though, buffering must remain a fact of life.
Netflix Hired a Spoiler Expert to Understand the Changing Social Climate!
Netflix Helps Parents Trick Their Kids Into Going to Bed Early...
From fake New Year's Eve countdowns to short, five-minute videos designed to let kids watch "one more episode" before bed without actually letting them stay up late, Netflix is a parent's best friend.

JP
Want to know more about JP? Get their official bio, social pages & articles!