How Much Of Your Life Do You Spend Working On Your Hair?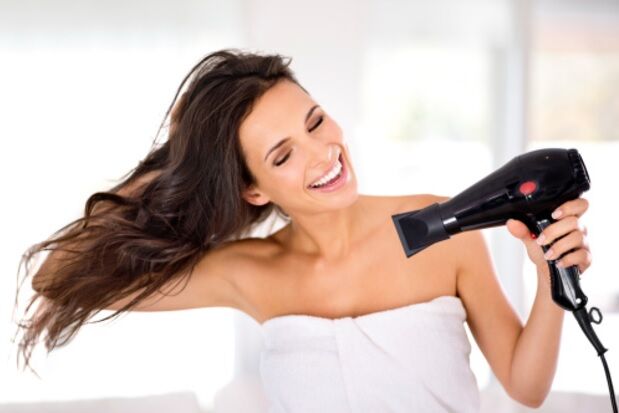 Photo Credit: Getty Images
If you feel like you spend way too much time taming your tresses, that's probably because you do. According to a new survey, when you add up all the salon visits, hair drying, and time spent with a flat iron in hand, women in the U.S. spend an average of six full days a year doing our hair!
Beauty retailer Lookfantastic asked 2,000 women in America all about their hair habits and it turns out we dedicate many, many hours to doing our dos. We love a good blow out as much as the next gal, but all this styling and fixing is more time consuming than we realize.
Here's what we're doing with those six days a year we spend styling our strands:
Washing and drying

- Nearly half (49%) of women wash and dry their hair every single day and that takes a whole lot of time when you add it all up. Get this - according to the survey, women spend an average of an hour and a half blow drying their hair every week! Time to let dry shampoo and air-drying save us time.
Styling - The survey finds that women spend an average of five hours a month styling our strands. Think of all the things you could do with an extra five hours a month: sleep, yoga classes, meeting up with friends, so many possibilities if we just put the flat iron down.
Coloring

- Lots of us color our hair, 89% according to the survey and 40% say they get regular highlights to achieve that sun-kissed shade. So lots of us are spending lots of time in foils to get the color we wish we were born with.
Read more --> Shape

Julie
Want to know more about Julie's Blog? Get their official bio, social pages & articles!
Read more