Guy Plans SIX Dates In One Night - Girls Join Forces Instead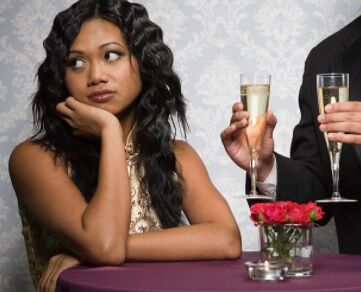 Photo Credit: Getty Images
Last week, Lisette Pylant went on a date her friends set up for her and the guy turned out to be a slime bag, but she and the rest of his dates for the night became fast friends. She met Justin at a Washington D.C. bar early in the evening and sparks weren't immediately flying. But things took a strange turn when he said he had friends meeting him there at 6:15 and that turned out to be his second date!
Pylant took it really well and started tweeting the events of the night in a now-viral Twitter thread. Not only did this dude have a second date show up where his first date was, he had a third, and later a fourth, fifth, and sixth woman come to the same bar for a date. It was like his own night of speed-dating, but the women involved hadn't been informed first.
Her tweets show she left the first bar and headed to another bar with two of Justin's other dates. "I'm stealing his dates and making them my friends and I'm SO HERE FOR IT," she tweeted.
As the night went on and more of Justin's dates showed up, they were intercepted by Pylant and her friends, so they could join the posse and not waste an evening on a jerk who would pull a stunt like this. "Mrs. Steal your girl over here," she tweeted. The ladies had a lovely time together, posting photos on Twitter as Pylant updates the ongoing story.
Justin ended up trying to defend himself, saying they weren't actual dates, he told Pylant they were "pre-date conversations." Yeah, he probably still shouldn't have double booked himself times three. If this was a movie, you wouldn't believe it, but we give props to Pylant for making the best of it and entertaining us while she did it.

Julie
Want to know more about Julie's Blog? Get their official bio, social pages & articles!
Read more