Starbucks is Doing Sushi...And More Menu Items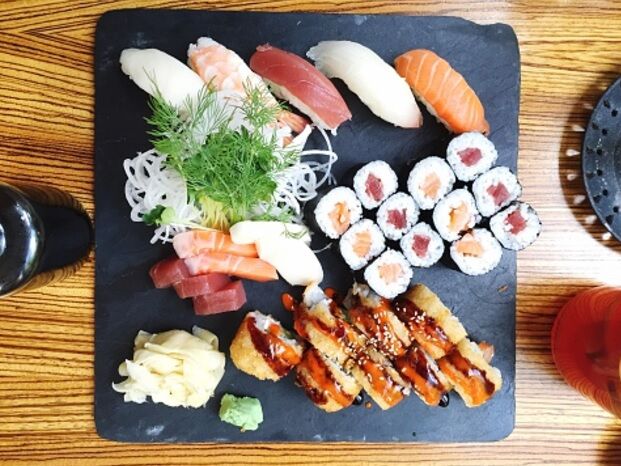 Photo Credit: Getty Images
Starbucks is switching things up for their fall menu. The chain is expanding on their Mercato lunch menu, and the new items are available at two locations in downtown Chicago. Here's what they'll be serving up:
Chicken Maki Roll - This is their take on the sushi burrito and here's what's in it:
Shredded chicken
Cucumber
Pickled cabbage
Onions
Avocado
Lime crema
And tomatillo salsa all rolled in sushi rice and wrapped in a sheet of nori
Crispy Grilled Cheese Sandwich - Their take on this classic comes on sourdough and it's filled with a three cheese blend including Beecher's Flagship cheese, parmesan, and a blend of burrata. And what would go better with a grilled cheese than …
Soup – Starbucks will have organic tomato basil and organic chicken and quinoa soup, perfect for dipping that grilled cheese in.
The new menu will also include a Chimichurri Chicken and Manchego Cheese Sandwich as well as small dessert pots, one chocolate and one strawberries and lemon creme. Now we just have to head to Chicago to try the new Starbucks goodies.
Read more --> Eater

Julie
Want to know more about Julie's Blog? Get their official bio, social pages & articles!
Read more