Nordstrom Opening Stores Without Merchandise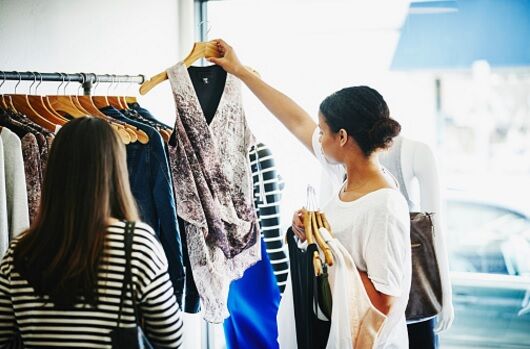 Photo Credit: Getty Images
While some people hate shopping, others love spending a day digging through clothes to find the best deals, but Nordstrom is hoping to change all that.
The high-end department store is looking to change the way people shop with their new retail concept, Nordstrom Local, which is set to open in Los Angeles on October 3rd. The store won't have any merchandise on the premises. Instead the store, which will be 46-times smaller than a normal Nordstrom, will feature a styling suite, eight dressing rooms and instead of having inventory, customers will work with personal stylists who can get items for shoppers from stores. Customers will also have options to Buy Online, Pick-Up In-Store, curbside pickup, alterations and tailoring, and the store will also offer a place for them to have a wine or beer, or even get a manicure.
"We know there are more and more demands on a customer's time and we wanted to offer our best services in a convenient location to meet their shopping needs," Shea Jensen, Nordstrom senior vice president of customer experience, said in a statement.
So far the Los Angeles location is the only Nordstrom Local planned.
Read more --> Business Journal

Julie
Want to know more about Julie's Blog? Get their official bio, social pages & articles!
Read more