Teachers Reveal Things They Wish Parents Knew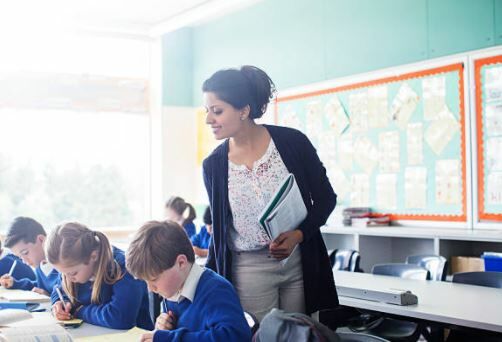 Photo Credit: Getty Images
By now all kids around the country are back in school, which means some teachers may already be pulling their hair out because of some unruly students. While there's no doubt being a teacher is an important job, it seems some parents don't realize that being a second parent isn't part of their job description.
Well, now some teachers are speaking out through the anonymous Whisper app, and sharing the things they wish parents knew, and it seems a lot of moms and dads have a lot to learn.
Among the revelations:
"How can you expect your child to care about how they do in school if you don't care how they do in school?"
"I'd say 'stop relying on the school to do your job as a parent.'"
"Please teach your child not to talk back and also teach them to wash their hands! I can only say this so many times to a year six classroom and not hate that child."
"It's my job to teach your child, not parent them. Why am I still changing the nappy (diaper) of a five-year-old. Potty train your children."
"Your kid is acting out in the classroom because you're not disciplining him at home."
"I always wanted to say, 'look parent, I didn't give your child a (C,D,F), they EARNED it. Do don't yell at me.'"
"I'm not failing them, they aren't doing the work! Also, not everything is about just your child."
"I wish I could tell parents that spending quality time with your kids is more important than spending tons of money on them."
"I can only do so much during school hours. Please talk to your children to improve their sentence composition, read with your children to inspire a love of reading."
"I just wish some parents would love their kids more."
"If you constantly praise your child as special and more important than other people, they're either going to be really disappointed, or entitled and obnoxious."
Read more --> Whisper

Julie
Want to know more about Julie's Blog? Get their official bio, social pages & articles!
Read more