Target Offers a Way to Shop For That Picky Person in Your Life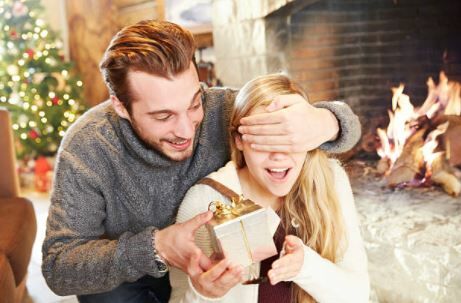 Photo Credit: Getty Images
When shopping for the holidays, everyone has at least one person that is completely impossible to buy for. No matter what you get them you know there's going to be some issue with it so sometimes you wonder why you even bother. Well, Target has just launched a new service that may be the solution to all of your problems.
The big box chain has just introduced a "GiftNow" button for online shoppers, which allows them to purchase a present for someone and instead of the recipient getting the gift and then having to return it if they don't like it, they'll first receive an "electronic gift box," a.k.a. "e-gift." The e-gift will allow them to accept the gift, at which point it will be sent to them, or they can switch its color or size, or even swap it out for something else if it isn't anything they actually want.
"This is the perfect solution for that fussy relative that we all have,'' Mike McNamara, a Target executive vice president, explains. "It's also great for last-minute gifting because you don't have to worry about whether the product is going to get there in time for Christmas. The e-gift is going to get there as fast as email."
Read more --> USA Today

Julie
Want to know more about Julie's Blog? Get their official bio, social pages & articles!
Read more