You Can Now Have Breakfast at Tiffany's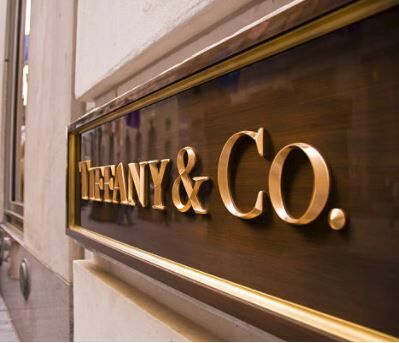 Photo Credit: Getty Images
Breakfast at Tiffany's is one of my TOP 5 favorite movies of all time. And who doesn't love the opening scene, when Audrey Hepburn's character, Holly Golightly, stands in front of the window display in a long black dress, draped with strands of pearls, while eating a croissant from a paper bag. She stares at those diamonds on display with a longing we can relate to. But now we can actually eat breakfast at Tiffany's because the iconic jewelry store's new Blue Box Café opens today at their flagship store on Fifth Avenue in Manhattan.
The café is located on the fourth floor and is decorated in Tiffany's signature blue, everything from the walls to the chairs to the salt-and-pepper-shakers is Tiffany Blue. And their menu is a bit more upscale than paper bag croissants. For just $29 you get coffee with your choice of avocado toast, truffled eggs, or a smoked salmon bagel.
The Blue Box Café doesn't have any windows, but you won't miss them because there are Tiffany displays set in the walls. So you can gaze longingly at their diamonds, just like Holly did, while you enjoy your breakfast at Tiffany's.
Read more --> Extra Crispy

Julie
Want to know more about Julie's Blog? Get their official bio, social pages & articles!
Read more