This Silly Trick in Your Dating Profile Could Boost Your Luck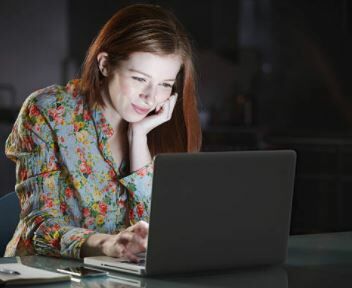 Photo Credit: Getty Images
Disappointed with the results from your dating site? Maybe it's time to revamp your online profile to boost your chances of being lucky in love, or at least finding a date. It turns out, there's an easy tweak you can make to your profile to increase your odds and it relates to your love of avocados.
According to research from online dating site Zoosk, adding the word "guacamole" to profile makes a big difference. When they analyzed over 3.7-million dating profiles and reviewed 364.6-million first messages between potential couples, mentioning certain foods seems to help people land more dates.
Those who include "guacamole" in their profile receive 144% more messages than those who don't. No other foods compare to the power of the avocado, but Zoosk's data shows that mentioning "potatoes" brings daters 101% more messages, and those who sweeten their profile up with "chocolate" get an average of 100% more messages.
If you like those foods anyway, this could be worth a shot. Foodies need love too, so why not? And if a potential love connection didn't like guac, wouldn't you want to know that up front? It could be a deal breaker later on.
Read more --> Well and Good

Julie
Want to know more about Julie's Blog? Get their official bio, social pages & articles!
Read more