How Much of Your Donation Goes to the Cause?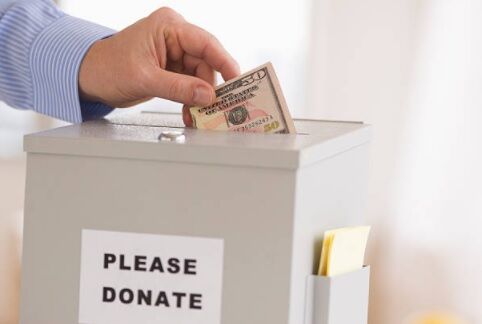 Photo Credit: Getty Images
If you've ever wondered how much of your actual donation to charity goes toward the cause versus administrative and fundraising fees you're not alone. Last year Americans donated more than $389 billion to charity and are set to beat that number this year: where's that money going?
So, "Moneyish" teamed up with the non-profit Charity Navigator to figure out which highly rated charities give the most raised funds to their causes.
The results included the following 20 high-impact organizations - all of which give 99 percent of the money they receive to the cause and have high overall ratings, in terms of financial health, accountability and transparency:
International Children's Fund: 99.70 percent
The Foodbank of Southern California: 99.60 percent
CIS Development Foundation: 99.50 percent
Matthew 25: Ministries: 99.40 percent
Kids In Need Foundation: 99.40 percent
Brother's Brother Foundation: 99.40 percent
Direct Relief: 99.40 percent
MAP International: 99.30 percent
Delivering Good: 99.30 percent
Books For Africa: 99.20 percent
Regional Food Bank of Oklahoma: 99.20 percent
Christian Blind Mission International: 99.20 percent
Midwest Food Bank, NFP: 99.20 percent
World Medical Relief: 99.20 percent
Feeding Tampa Bay: 99.10 percent
Feeding America's Hungry Children: 99.10 percent
Caring Voice Coalition: 99.00 percent
Foster Care to Success: 99.00 percent
Good360: 99.00 percent
Charity Navigator also says it's important to remember that while 99% is exceptional, it's not always reasonable for charities. No matter where you give, it's important to remember the following things, experts say:
Consider where you want to giveAsk yourself: "what is your personal mission – the causes you care about?" and also how you want to make a difference, Boulter says. So, let's say you care about animals — you'll want to identify charities that focus on animals and then look at how each of those organizations makes a difference in that field. If you want to change laws around animal rights, you'd likely give to a much different organization than if you want to make sure strays find nice homes.
Vet the charityWebsites can make figuring out if a charity is legit and solid pretty simple. Boulter says that sites like Charity Navigator (for those giving smaller gifts) and GuideStar (for those giving larger gifts) — both of which rate charitable organizations and give you information about them — are decent starting points for vetting charities.
Think about when to giveBoulter says you shouldn't wait until late December to give. "Stores are not the only ones who are busy during this season. Charities, brokers and the post office are all running at capacity. If you want to get credit for your gift in 2017, it is best to do it early," she says.
Make an even bigger impactFacebook and the Bill & Melinda Gates Foundation are teaming up to match up to $2 million in funds raised for charities on Giving Tuesday, which is November 28th. Here's how you can make sure your donation gets matched; Facebook will also waive its usual fee for making donations.
Consider the tax implicationsBe sure to note charitable donations on your tax forms. If you itemize your deductions, there is a federal income tax deduction for charitable gifts — and some states also allow charitable deductions, explains Carol Kroch, the national director of philanthropic planning at Wilmington Trust.Plus, if you've own stock for more than a year that has appreciated, you may want to consider gifting that to a charity, as you may be able to avoid the capital gains tax you otherwise would have paid when you sold the stock, Kroch says.
Read more --> New York Post

Julie
Want to know more about Julie's Blog? Get their official bio, social pages & articles!
Read more