GM Launching New Feature That Lets You Shop While DRIVING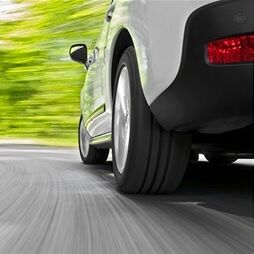 Photo Credit: Getty Images
You know, I was JUST thinking we needed MORE things to distract us while we're driving.
GM just announced a feature that's coming to new Buicks, Cadillacs, Chevrolets, and GMCs: SHOPPING in the car.
You can use the touchscreen on your dashboard to order things like food and gas at places including Dunkin' Donuts, TGI Fridays, Shell, and ExxonMobil. They're going to add Starbucks next year too.
This feature is NOT designed to make your life easier, though, although I guess that's a possible side effect. GM just flat out admitted they created it because the stores are upset that you currently spend an hour a day driving and not shopping.
A spokesman says, quote, "For most retailers and brands, the daily commute is the only time not accessible in a consumers' day. [The new] marketplace gives merchants the ability to safely engage with drivers and passengers."
But don't worry. They say they've designed it so it's easy and only takes a few touches to keep it from being too distracting. So I guess they pinky swear you won't die because someone was ordering donuts and not watching the road.
Read more --> Business Insider

Julie
Want to know more about Julie's Blog? Get their official bio, social pages & articles!
Read more