The Average American Spends a CRAZY Amount On Takeout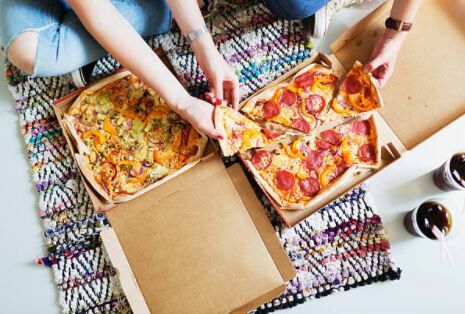 Photo Credit: Getty Images
After a long hard day at work, the last thing a lot of people want to worry about is making dinner, which is why takeout is always so appealing. And according to a new report, Americans really love ordering in, and it's costing them a lot of money.
New research by Home Chef suggests that in their lifetime, Americans spend close to $70,000 on take out and delivery. Looking at the eating habits of 1,000 Americans, researchers note that almost 82% of folks bring in food at least once every two weeks, spending about $100 a month, or $1,175 a year.
That means for someone who starts ordering in at age 18, through the age of 78, their lifetime takeout expenses come out to $70,500. And the truth is almost all Americans get take out or delivery at some point. In fact, the report finds that only 4% of people never get takeout.
As for why most people embrace delivery, cravings seem to be the biggest excuse (44%), followed by being too lazy (37%) and lack of time to cook (26%). And when they do order in, pizza is the most popular option (81%), followed by French fries (27%) and cheeseburgers (27%)
And while that takeout food may be delicious, that doesn't mean everyone feels good about eating it. Overall, 47% of people feel they spend too much money on takeout, while 52% feel guilty about doing so.
Read more --> New York Post

Julie
Want to know more about Julie's Blog? Get their official bio, social pages & articles!
Read more