Starbucks' Healthiest Holiday Drink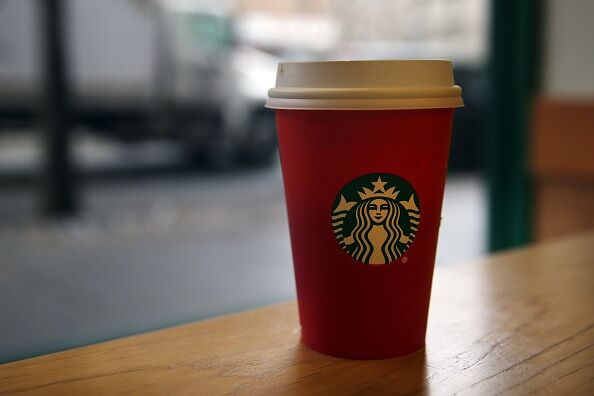 Photo Credit: Getty Images
Aside from eggnog, when we think of a holiday beverage, it's one that comes served in a signature red cup from Starbucks. We love a sweet Peppermint Mocha as much as the next gal, but we also know those seasonal beverages aren't exactly healthy. Get this: a Grande Eggnog Latte has an much fat as 2.5 glazed donuts! And we'd much rather get to eat the donuts for all those fat grams.
But it is possible to get a healthier holiday Starbucks drink that you can enjoy guilt-free, you just need to know what to order. Nutritionists agree that one Starbucks holiday beverage is better for us than most: the Gingerbread Tea Latte. It doesn't tip the scale like some of the other over-the-top sweet drinks, but you can't just order it the way it comes.
Registered dietitian Alissa Rumsey recommends asking for only one or two pumps of syrup to help cut the sugar. And if you order it with no whipped topping and 2% milk to get a tasty seasonal drink with 100 calories, two grams of fat, and 16 grams of sugar. So the way to order the healthiest Starbucks holiday beverage is: "One short Gingerbread Tea Latte, two pumps of syrup, 2% milk, and no whipped cream." It's a big order, but it's better for us.
Read more --> Byrdie

Julie
Want to know more about Julie's Blog? Get their official bio, social pages & articles!
Read more