7 Hacks For Staying Healthy This Holiday Season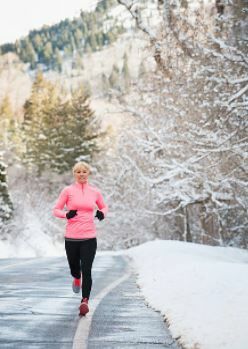 Photo Credit: Getty Images
Life is a balance, and there's no shame in taking a few days off. But, how do you enjoy yourself and continue on a healthy path? Dr. Stephen Graef, a sports psychologist at The Ohio State University Wexner Medical Center, recommends the following life-hacks:
H - Have a plan (we know holidays screw us up, have a plan for how you can party hard AND get back in the gym).
O - Offer up yourself (use the power of social connection and social media to invite others to work out, join a group exercise class, or walk the walk of the status update you typed).
L - Live it up (life is about balance, if you're going to miss a couple days and fall off your healthy eating, enjoy it and don't beat yourself up).
I - Ignite your motivation (reconnect with whatever motivated you to exercise and be healthy in the first place).
D - Do it again (Miss a few days over the weekend. Don't completely derail just back doing what you were doing before).
A - Accept your mess up (acceptance that we get off the path from time to time).
Y - Yes I can (remind yourself that you've been off the path and gotten back on it before).
Read more --> KVIA

Julie
Want to know more about Julie's Blog? Get their official bio, social pages & articles!
Read more