Couple Fights Over Woman's Promotion; Bystander Live-Tweets It All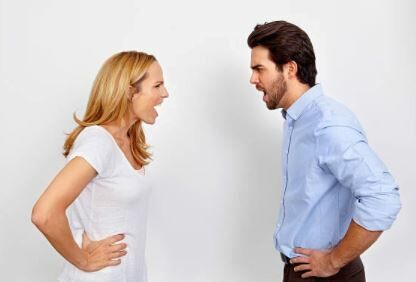 Photo Credit: Getty Images
You'd think these days with so many women in the workforce there wouldn't still be men who are intimidated when a woman makes more money than they do. Sadly that's just not the case, as evidenced by a fight one couple had at the airport that has now gone viral.
A Twitter user who goes by @mzbat couldn't help but live-tweet an argument she was hearing between a couple at an airport in California. The pair was getting ready to board a flight to Cancun when the male basically told her he didn't want her to take a promotion because she'd then be making more money than he was.
"He just told her if she loved him she'd turn down the promotion bc everyone would know she'd be making more money than him and he'd be humiliated," the live-tweeter shared. "He just told her once they're married and have kids she wouldn't be working anyway so there's no point focusing on her career anyway and I'm rekt. I can't believe this is 2017."
That last comment was apparently the last straw for the woman, with the tweeter noting, "'SHE THREW HER BOARDING PASS AT HIM AND TOLD HIM TO HAVE FUN IN CANCUN," and then added, "SHE JUST RAGE QUIT. OMG PEOPLE CLAPPED WHEN SHE WALKED AWAY. BEST. DAY. EVER."
The tweet-storm soon went viral with over 5,000 people sharing the posts. And in the end @mzbat had an uplifting note for the woman, should she ever see the message. "Dear Brave Airport Lady, if you ever see this, just know that although I'm sorry you went through this (esp during the holidays)," she writes, "I hope that, one day, you look back on this as a defining moment in your life. Never settle. Follow your heart. You are a goddess."
Read more --> The Daily Mail

Julie
Want to know more about Julie's Blog? Get their official bio, social pages & articles!
Read more