Mystery of Stolen Office Cheesecakes Goes Viral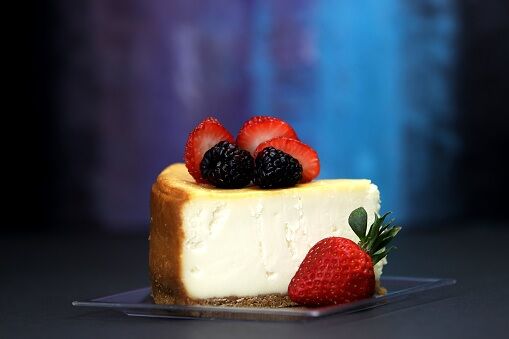 Photo Credit: Getty Images
When you work in an office, it isn't uncommon to hear tales of colleagues stealing food out of the communal fridge. At one office in North Carolina, the tale of some stolen cheesecakes turned into a huge mystery that captivated social media.
Marketing professional Shaina Walker returned to her office after being out sick for five days to find out that one of her co-workers had six cheesecakes stolen from the office fridge. They were in the fridge for a work event, someone secretly took them over Christmas. When Shaina found out about the theft via an office email, she was so shocked that she started live tweeting about it. Folks couldn't get enough of the ensuing drama. Shaina then set out to solve the mystery of the stolen cakes, and much to her own surprise, actually did.
Turns out, one of her colleagues approached her and asked her if she had a chance to eat the cheesecakes left in the fridge. Apparently the worker thought they were left in the fridge for colleagues to take home and when she saw the six remaining, she thought they were leftovers and took them home for the holidays, and gave them to family and neighbors. "Y'ALL I CRACKED THE MF CASE BY BEING A NOSY HEIFER!!!!!!!," Shaina tweeted.
Shaina seemed to be suspect of the culprit's claim it was an accident, but regardless, Shaina did spill the beans on the thief's identity to the person who lost out on the cakes. So far, there's been no word on what happened after the culprit was revealed, although others in the office offered to donate money to reimburse the victim. Check out the complete Twitter thread here.

Julie
Want to know more about Julie's Blog? Get their official bio, social pages & articles!
Read more