Craft Brewery Opening During Next Phase of I-Square Project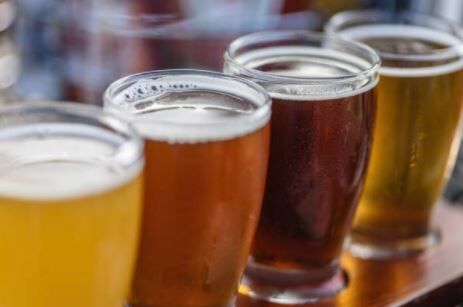 Photo Credit: Getty Images
We love our craft beer here in New York, and it seems that every time you turn around, another brewery is popping up in the Rochester area! I live in Webster, and in the past few years we've had like three new breweries go in. No complaints here! My husband & I LOVE craft beer, so it's always great to have a new place to try.
Enter Nate Kester. He's the latest to propose a new craft brewery in the Rochester area. Earlier this week, he presented, along with Mike Nolan (I-Square's owner) to the Irondequoit Planning Board. The project won't be discussed again until the march meeting of the board, but Town Supervisor Dave Seeley is all for it!
If everything goes according to plan, Irondequoit Beer Co. would be opening later this year, with Nolan owning the building and Kester leasing and operating the business.
Kester says, "I want the beer to taste great and everybody should be able to enjoy it to some degree."
Well, Nate, we look forward to that!!
Read more --> Democrat and Chronicle

Julie
Want to know more about Julie's Blog? Get their official bio, social pages & articles!
Read more