Park asks us all to leave April the Giraffe alone...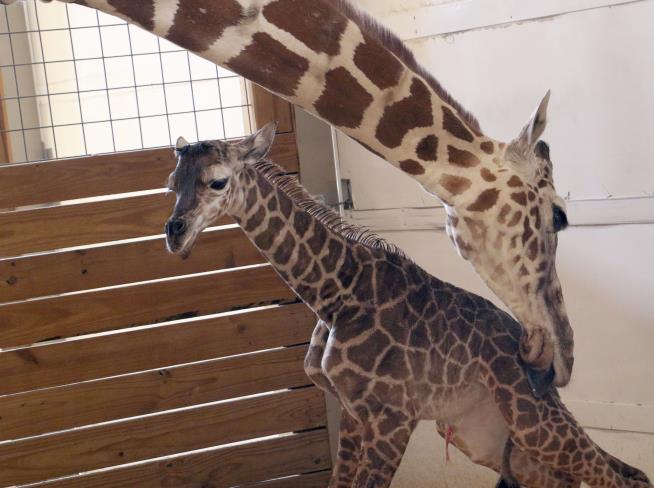 In this photo provided by Animal Adventure Park in Binghamton, April licks her new calf on Saturday. (Animal Adventure Park via AP
(NEWSER) – April the Giraffe's wildly popular live cam is going dark this week. Animal Adventure Park in Harpursville, New York announced on Facebook that the cam will be turned off as early as Wednesday, reports CNET. April gave birth over the weekend, and since then concerned viewers have flooded the park with queries about one of her legs because she seemed to be favoring it. The park, sounding a little exasperated, says she twisted it slightly during the birth, which is no big deal and vets are keeping an eye on it.
"We appreciate concern but the bogging down of email servers and other platforms is the exact reason the giraffe cam will need (to) be pulled," says the Facebook post. "While we appreciate the concern, it is interfering with normal park operations."
Please let Mama and her calf chill......

The Mayor Pete Kennedy
Want to know more about The Mayor Pete Kennedy? Get their official bio, social pages & articles on Mix 100.5!
Read more